Fruition Acres Bucks
Stud Service
We do offer stud service to those that do not have bucks or are looking to add new genetics to their herd. We will only offer this to does with a current negative CAE/CL/Johne's test results. We prefer this to be a "driveway breeding", but will consider boarding on a case-by-case basis. Additional testing may be required to stay on the property.
We test all breeding stock annually. We use Washington Animal Disease and Diagnositics Laboratory (WADDL) at WSU and run the Small Ruminant Biosecurity Screen, which includes CAE, CL and Johnes. Our most recent negative test results are from February 2023


Fees
Stud Service starts at $75.
Boarding is $7/day with a maximum stay of 21 days.
Running River Dotty's Elias *B
ADGA Registered Purebred Nubian
Click here for more information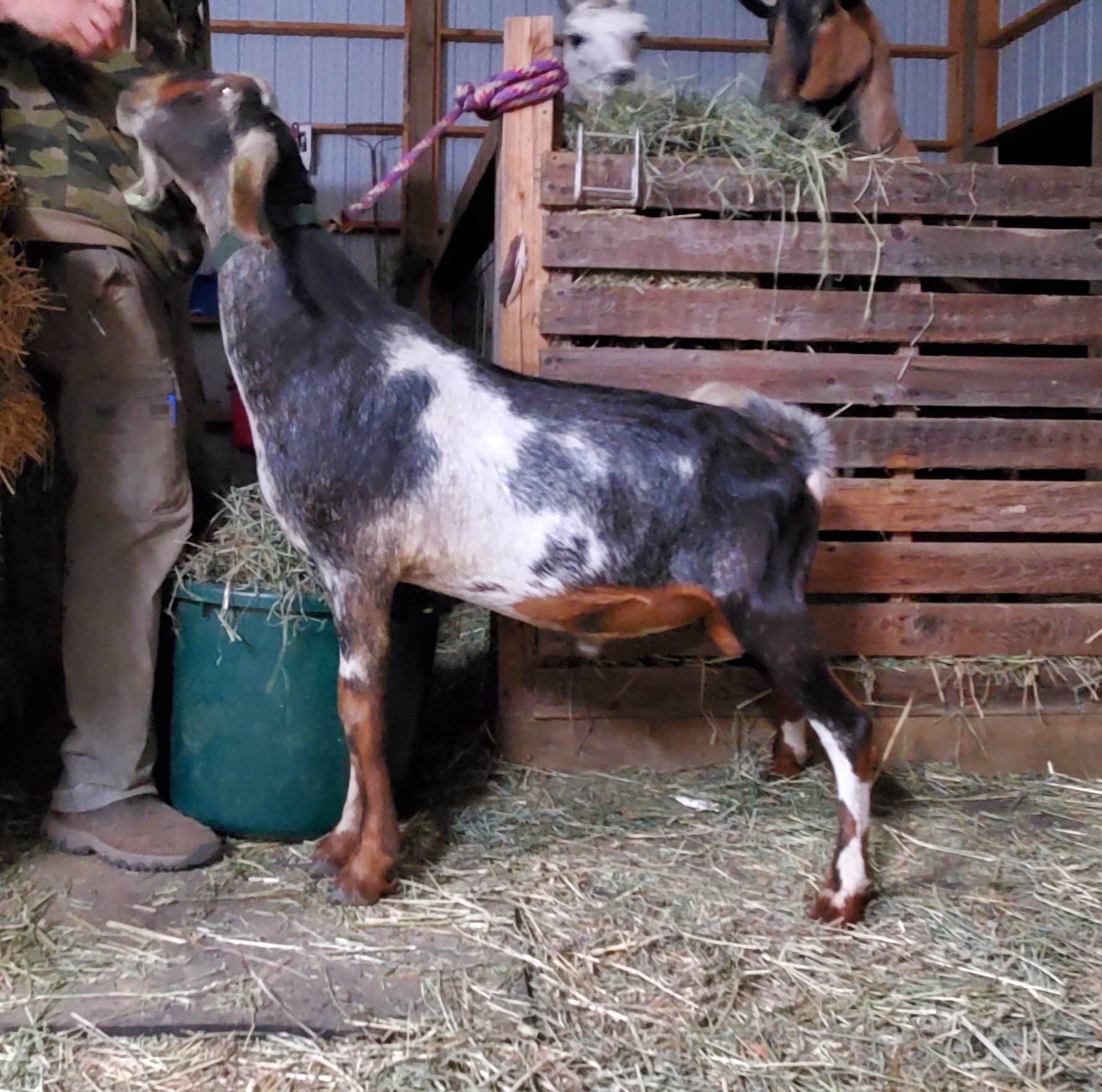 | | |
| --- | --- |
| Sire: | Pennyroyal Louis *B +VV 87 |
| Sire's Sire: | Elk Brook RPF Rafferty +B VVE 89 |
| Sire's Dam: | Pennyroyal Amelia 4*M VVV+ 86 |
| Dam: | Running River TMRR Dorothy 3*M VVEV 87 |
| Dam's Sire: | The Too Much Rocky Road +B |
| Dam's Dam: | Pennyroyal Dorrit 2*M VVVE 87 |
My-Enchanted-Acres HotN'Ready *B
ADGA Registered Purebred Nubian
Click here for more information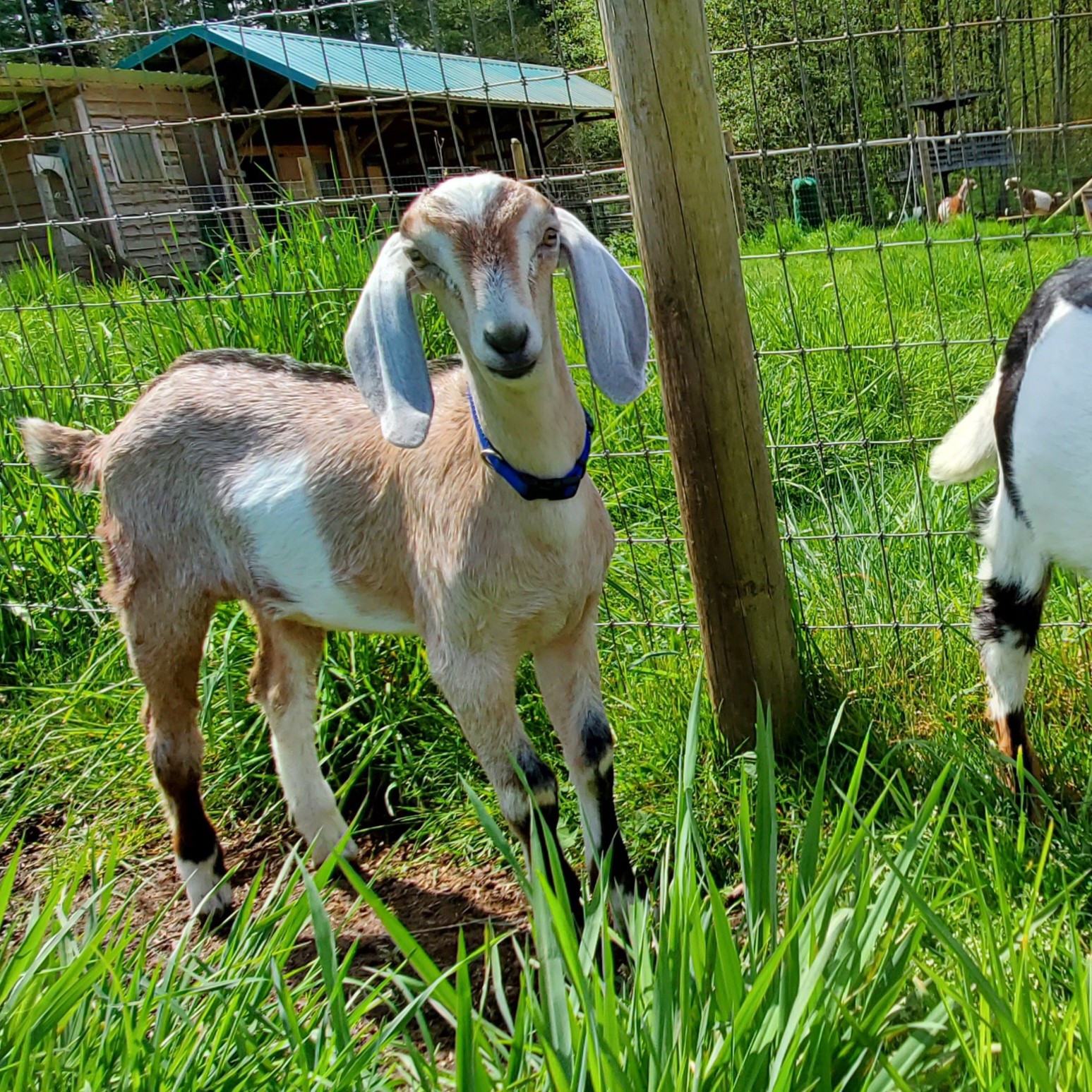 | | |
| --- | --- |
| Sire: | My-Enchanted-Acres JustN'Smoke *B |
| Sire's Sire: | SGCH Engylskye Countof Monte Cristo +*B EEV 90 |
| Sire's Dam: | GCH My-Enchanted-Acres JustN'Style 2*M EEEE 92 |
| Dam: | GCH My-Enchanted-Acres KlasicKrome 6*M VVEE 91 |
| Dam's Sire: | My-Enchanted-Acres Bluethunder +*B VEE 91 |
| Dam's Dam: | SGCH My-Enchanted-Acres KW Kharisma 5*M VEEE 92 |